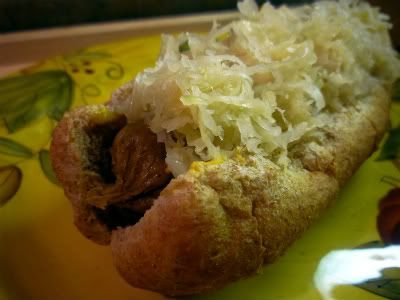 Last week, I posted a recipe for
seitan schnitzel on a bun
in honour of the opening weekend of the 2011 edition of
Kitchener-Waterloo Oktoberfest
. Yesterday, we marked the last day of the festival with one final trip to a festhall - after having homemade vegan bratwurst for dinner!
Tofurky
makes a pretty solid beer brat, especially when topped with
Oktoberfest mustard
. It was a lifesaver in 2007 when I experienced my first meatless Oktoberfest and to this day we still buy them to mark the season. I dream that someday the festhalls will carry them!
The only downside is that they can sometimes be difficult to find here in KW. Which is why I'm so excited to have found a homemade vegan bratwurst recipe!
I'm honestly surprised that I only found this recipe now. I am an avid follower of
Vegan Dad
and I've made so many of his dishes, including his
homemade pinto bean sausages
, which have since become a summer/camping staple for us. The
recipe
for the bratwurst is similar, so I knew that they would be just as good.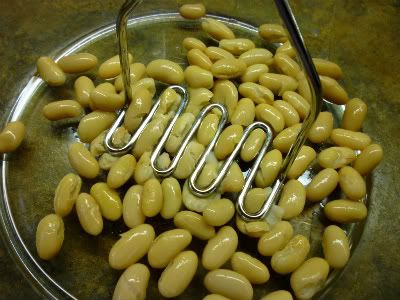 You start by mashing white beans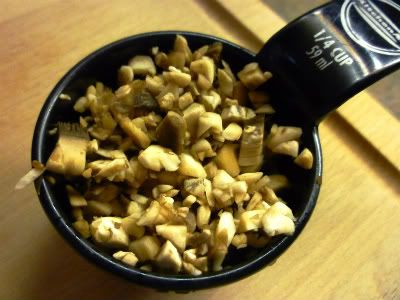 And then you're supposed to toss in 1/4 cup of dried shiitake powder. Of which I totally forgot about when getting groceries this week and didn't realize until an hour before we needed to be out the door and in the festhall. So I improvised a bit and chopped a plain old white button mushroom into tiny bits.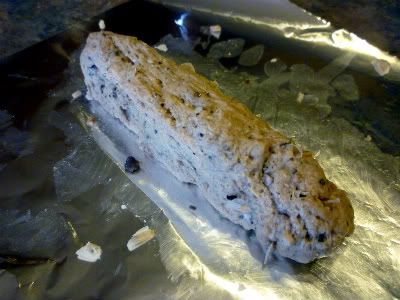 Once you've got all your ingredients mixed in and you've kneaded the dough for a good few minutes (until it's nice and stretchy), you chop it into six pieces and then form it into sausage-like shapes. You then place them on foil and roll them as tight as possible, twisting the ends. They don't need to be perfect when you roll them up. The steaming process will snap them into shape.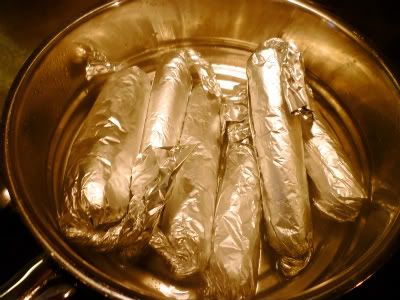 The bratwurst is then steamed for a half hour to forty minutes or so. When they are firm, they're ready to go!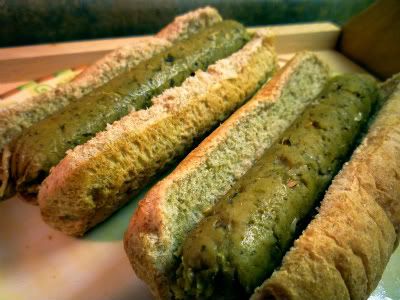 I'm a cabbage-phobe, so while Paul topped his with sauerkraut, I went without. Which admittedly is a little bit sacrilegious around these parts, but what can you do. I did load up on Oktoberfest mustard though, and it was the last of what was left in the jar. Which means that Oktoberfest is over. Sigh!
After we finished off our brats, we finished off the festival at Karlsberghaus.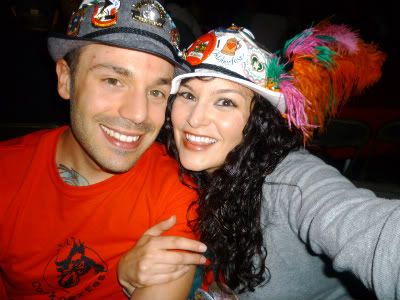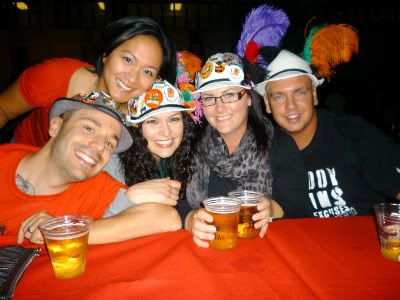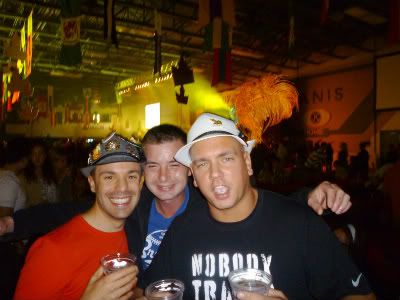 Oktoberfest is by far my most favourite event of the whole entire year. Festhalls are such a joyful place - everyone is so happy and generous and you spend a week clinking cups with old friends that you never seem to see the other 51 weeks of the year. I'm always so sad to see it go. October 2012 just seems so far away! But at the same time, this year I'm also a little bit relieved. When I was 19 I could handle a weeklong party. Sadly, at 28 I am a shell of my former self and just can't keep up like I used to. The good news is that I have a whole year to rest up before we do it all over again. Prost!