On Thanksgiving, we like our turkey alive and as far away from our kitchen as possible. Just like every other day of the year.
I do not endorse the murders of millions of turkeys but I do appreciate the underlying spirit of gluttony characteristic of Thanksgiving and it is something we continue to participate in as vegans. Without the murder, obviously.
And gluttons we were. Starting on Sunday, when we continued the yearly M&P Thanksgiving Feast tradition where we spend the day watching all the
Friends
Thanksgiving episodes while cooking a big dinner.


We've made a seitan roast for every Thanksgiving and Christmas since I discovered how to do it two years ago. Steamed and then rubbed down with vegan butter or olive oil and poultry seasoning and then baked to a crisp for a half hour or so. Yum!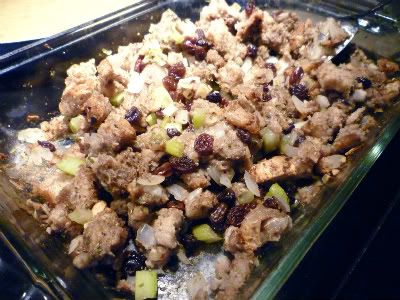 Over the last few years I have tried out so many stuffing recipes. None of them were particularly bad, but none of them had that soul-warming "I'm going to make this every Thanksgiving until the day I die" feel to them either. At the suggestion of Willie from Until We Eat Again this year's stuffing recipe was courtesy of Susan V at Fat Free Vegan. And I'm going to make it every single Thanksgiving until I die. If you make it, please take her up on the walnuts option - best part of the whole thing!




With another round of Vegan Diner's crack gravy and some garlic-rosemary potatoes, we had ourselves quite the Thanksgiving feast on Sunday night. Holiday dinners are so hilarious. They are the most glorious thing on the planet but somehow they always look like total crap in pictures.




Sunday night's dessert was pumpkin pie, obviously. I normally make pumpkin cheezecake, but Paul wanted traditional this year. Traditional demands a dollop of whipped cream. Which stressed me out a little bit, because in my three and a half years as a vegan I've never made vegan whipped cream.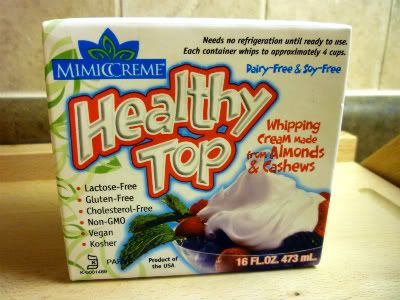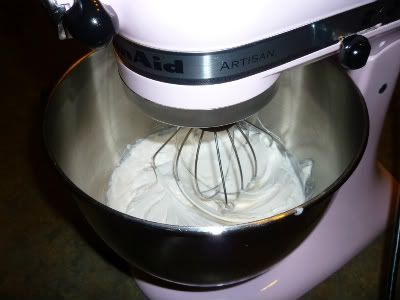 Turns out there are premade vegan whipped cream options here in Kitchener! I found this at Full Circle Foods downtown. I love that it contains no soy. Love!
Now. As if that meal didn't leave us with enough leftovers to last us well into the second coming, on Monday we went to a Thanksgiving lunch at my parents' house. Where my mom always makes enough food for an army of starving vegans, even though there are just two of us.
We had: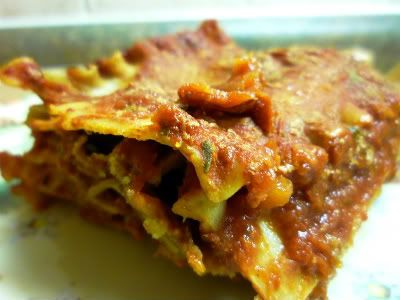 Eggplant lasagna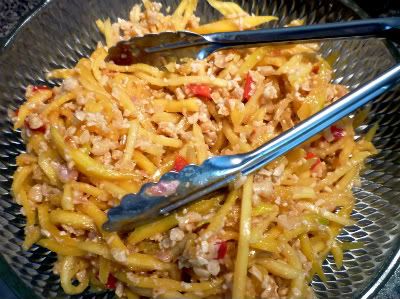 Mango salad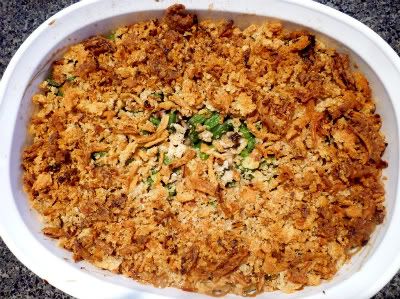 Green bean casserole with mushrooms and fried onions, also from Fat Free Vegan. I feel like I need to send Susan V a gift to thank her for making our holidays so delicious!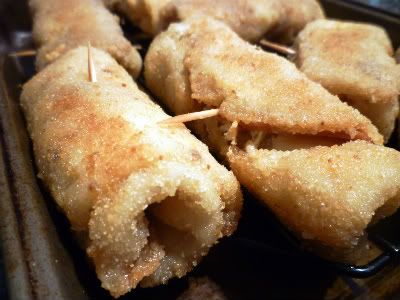 Vegan ham and Daiya mozzarella rolls, which are my mom's own creation and which I will eventually post a recipe for.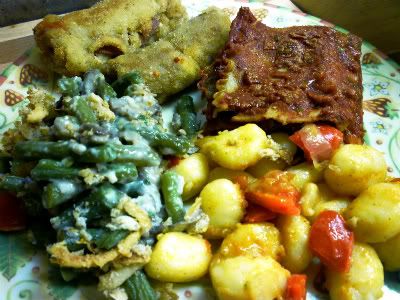 Look at all that food, plus some standard issue gnocchi with red peppers that she also made and I forgot to take a picture of at lunch (this here is my 8pm leftovers plate).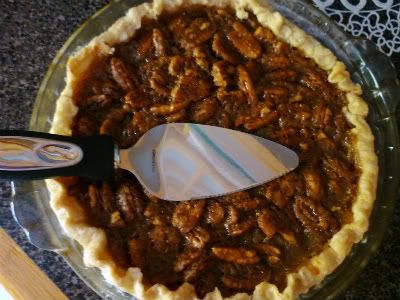 And for dessert, a Maple-Pecan pie from The PPK.
I didn't just push the barrier of acceptable levels of self-abuse this weekend. I picked it up and snapped it in half across my knee. I feel terrible today, for the record, so don't anyone dare try and tell me that drinking that much beer and eating that much fried food isn't harmful. Time to get back on track, although we do still have one more weekend of Oktoberfest to go...