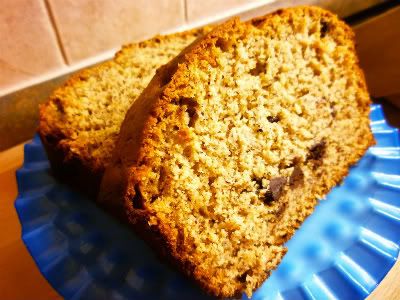 We are just about halfway through the
Vegan Month of Food
! The blogroll is absolutely
amazing
this year. I've already bookmarked entirely too many recipes for future use. I'm actually a little concerned about only having a year to try them all, before I start obsessively bookmarking Vegan Mofo 2012 posts in the same manner.
As much as I love Mofo, I am getting a wee bit worn out from all this blogging via kitchen experimentation. Usually, I average 10 or so blog posts a month, but by the end of this month October will have 31! As exhausted I am, I am so happy to be participating and spreading the good vegan word around the internets.
I've suddenly found myself pressed for time today, so here is a quick post for Day 14. It's not even something that I made myself. Shame! The chocolate chip banana bread you see pictured above is a product of Paul's efforts, not mine. This is a good thing because he is a far better baker than I am.
Banana bread seems to have a sort of fanatical following, of which I've never really been a part. It's not that I don't like banana bread. I'll eat it if it's in front of me. I just don't really care either way, you know?
This banana bread I care about. A lot. Paul used the recipe found in
Vegan Diner
and it is definitely a dessert/treat as opposed to something wholesome to eat for breakfast. But my word, it is so good. He made two loaves and froze the second, only to defrost it three days later when we were finished guiltily licking the last of the crumbs off the first loaf's plate. Yikes.
You know what goes really well with banana bread on a chilly autumn night?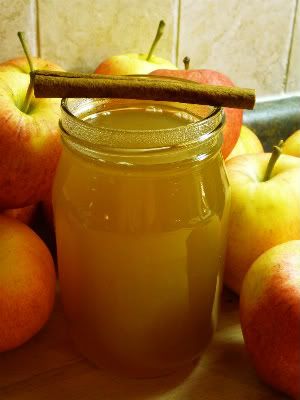 Apple cider is one of those things that I always thought would be disgusting until I tried it for the first time a couple years ago. This year's batches have been especially good, because we've spiced them all!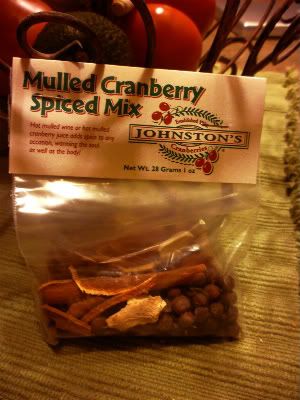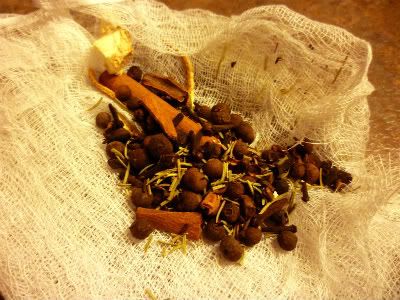 We found these pre-made packages of fall-inspired flavours (cinnamon, cloves, etc.) at
Herrle's Market
. They're meant for mulled cranberry juice or mulled wine, but they are perfect for apple cider too. You just wrap them up in cheesecloth and toss them right in the pot while you're heating the cider.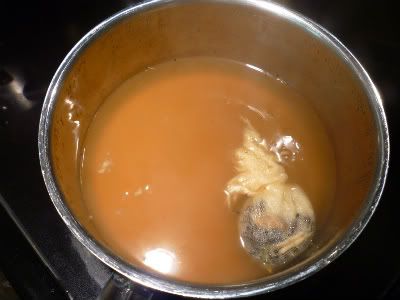 Perfect for curling up with a scary book or scary movie as you countdown to Halloween. I love this time of year!