Hidden Valley Farm
is located in the Grey-Bruce region of southwestern Ontario. It is an organic farm that welcomes Bed & Breakfast visitors during the summer and early fall months. The farm is owned and operated by Erika and Wilfred, both of whom are vegetarian (mostly vegan) and have been for longer than I myself have been on the planet at all - their participation in a plant-based lifestyle is related to health reasons that stem from certain religious convictions.
Sadly, upon leaving I did learn that there are some animals present on their farm that are eventually sold to slaughter and in the name of full disclosure I want you to know this too. I wasn't aware of this before I visited, and after finding out I wasn't sure how appropriate it was for me to blog about my time there. My main concern being that it might be construed as my granting permission to acts of violence against animals.
In the end, I've decided that not blogging about it makes little to no sense at all. Through a little self-reflection I've determined that my conflictual feelings are nothing but an extension of the dilemma that we vegans expend considerable amounts of energy exposing and it involves the notion of food disconnect. For example, I visit and blog about non-vegan restaurants with vegan options all the time. Some (maybe even most) of these restaurants have fifty shelves of meat and cheese to every one shelf of vegetables and soy burger patties. Fifty shelves of meat and cheese from unknown origins and unknown abuses.
And yet when it comes to talking about my visit to this farm, a red light went off in my head. What I learned from this crisis of conscience is that I'm just as susceptable to food disconnect as the many carnists that I often struggle to find common ground with.
This conflict of mine seems to be the result of the precise point in food production under discussion: the one where the animals are killed. This ugly component of food production is just as present in the restaurants I visit and blog about. Probably even more so in terms of the abuses incurred as a result of the mass production of the animal product required to sustain a standard restaurant. And yet because it's already occurred and has been so neatly cleaned up, made into something that looks so very un-animal in its plastic wrap, it creates far less of a mental and emotional reaction within me. What a strange realization that I made about myself this weekend!
I've been vegan for quite some time now and I like to think of myself as equally outraged at all levels and stages of violence against animals. This experience and subsequent reflection have been nothing short of humbling and educating - I've realized that I have a lot to work on in terms of the biases that I didn't even realize I still subscribed to. It has rendered me a little bit speechless, quite honestly, so I apologize if this documentation lacks a bit of the zazz I like to think my other posts have.
Now that I've gotten the disclaimer done and over with, as conflicted as I am, I do want to share my time at the farm with you, with the realization that some of you may be outraged by it and that I may very well lose some readership and some of the confidence that you have in me as an ethical vegan. At the same time, I hope it contributes to an awareness of veganism as a lifelong learning process, replete with many shades of gray, with each and every one of us defining veganism for ourselves.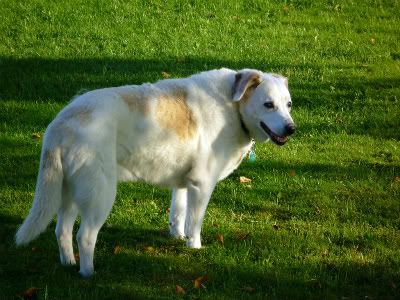 Part of the reason I want to go ahead with posting is because I want to acknowledge Hidden Valley as one of the very few B&Bs where those eating a plant-based diet can feel completely and totally comfortable with all the food options available. Guests can rest assured knowing that Erika will accommodate all of their diet restrictions and that all food served is healthy and mostly organic with no concern about cross-contamination when it comes to kitchen equipment. More often than not, your meals are even fresh-picked from the farm's very own garden, full of flavour without much sugar and other not-so-great additives.
Having gone vegetarian in the early 1970s, the farmhouse is lined with book after book about vegetarian diets, many of which are classics that have long since been out of print but mark veganism as its meant to be: vegetable and grain-based. I am
obsessed
with pre-1990s vegetarian cookbooks, so if you ever want to see me freak out with excitement, hit up a second hand store and find me a cookbook that predates premade, mass marketed vegan sausage links.
Erika is so open about the items she uses as well as the preparation process that she even spent an hour of her time dictating recipes to us so that when we got home we could replicate that which we enjoyed so much of at the farm.
Dinner was served at 6pm on Saturday night and we indulged in organic field greens straight from the garden, topped with a lovely lemon and grapeseed oil salad dressing and what we now affectionately refer to as "Erika sprinkles" (made mostly from sesame seeds and nutritional yeast). We also had a pesto and butter bean pasta and the most wonderful fresh-from-her-garden ratatouille.
Dessert was an incredible apple crisp!
We enjoyed great conversations about veganism, sustainable farming and the quest for long-term health, and Erika even joined us for a few rounds of
Mexican Train
in the living room after dinner! It is evident that both she and Wilfred are gentle and kind-hearted people and I learned so much about how they personally participate in a plant-based diet. Erika is also a vegetarian cuisine instructor (as well as a fitness instructor, on top of running a small nursery school!) and we spent a lot of our time asking her about her tips and tricks when it comes to preparing vegetarian meals.
Breakfast was served on an almost unbelievably beautiful fall Sunday morning, and it was gluten and flour-free, oat-based waffles topped with maple syrup, date butter, an apricot spread, and the most amazing all-natural organic peanut butter that I must locate here in KW. I lost count but I totally ate four or five and I regret nothing.
It's so rare that I come in contact with the animals that I am so adamant on getting people to eat less of. Seeing them interact with one another and protect and play with their young as well as the trust they showed not only when they approached us, but also when they let us reach over and scratch their furry heads, will always re-affirm my choice to not and to never again consume animal products. It is disheartening to learn the fate of these incredible creatures after the fact, but I am comforted knowing that I have nothing to do with what happens to them or the million others like them.